About
Bumpy Road Ranch is a farm in NE South Dakota. We subscribe to natural methods of farming. We believe in using nature to our advantage. We raise our animals out in the sunshine on the open pasture, using rotational grazing and biodiversity to help the pastures thrive, and the animals and land to both be improved instead of depleted. We believe in treating the animals with respect and not wasting anything. This is a good opportunity to try something new and be more adventurous in the kitchen!
Meet the Farmers!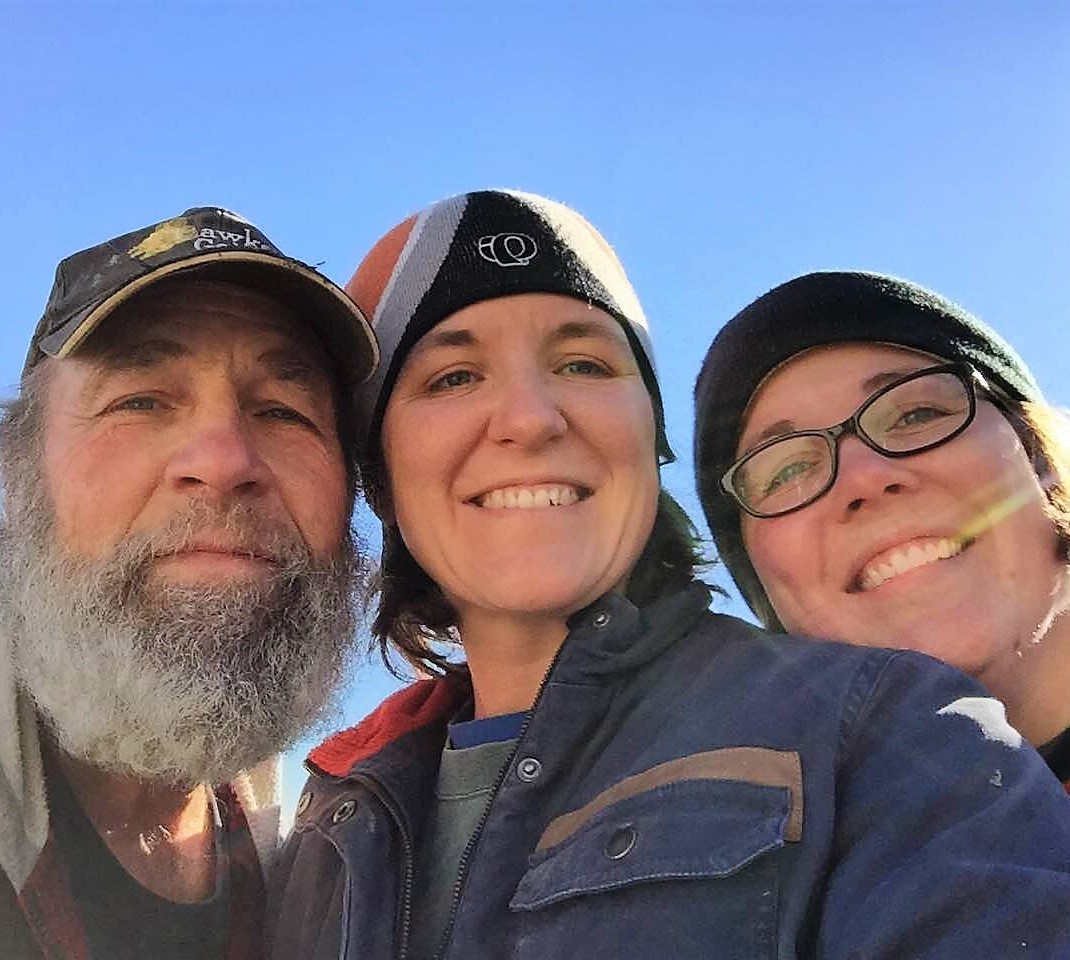 Dave Crawford (left) has been farming for his entire life. His parents, Dale and Marjorie, founded their farm in the 40s. When Dave was young, he began helping his father raise mostly cattle and pigs, with a small variety of other animals here and there. He still resides on the same family farm with his wife, Barb, and daughter, Amy, who look after their livestock on the very same land he worked with his own father. Barb (not pictured) is a nurse and has worked at a local nursing home for over 30 years. She is skilled in the kitchen and enjoys canning pickles for our faithful pickle lovers.
Amy (middle), a 3rd generation farmer, left SD for some time after high school, and returned in 2014 to help Dave begin a new adventure in naturally raised poultry, pork, and a handful of fiber goats. She is passionate and driven to maintain the best practices for ethically and naurally raised animals. Amy is also the store manager for a local Habitat for Humanity store.
Kayla (right), also daughter of Barb and Dave, has been a lifelong resident of Aberdeen, and lives there with her husband, Tyler, and two daughters. Though not an official "farmer", she does lend a hand when a few extra are needed, whether shearing goats, or on harvest days.